News
Sophos Introduces The New Enterprise-Grade Firewall Appliances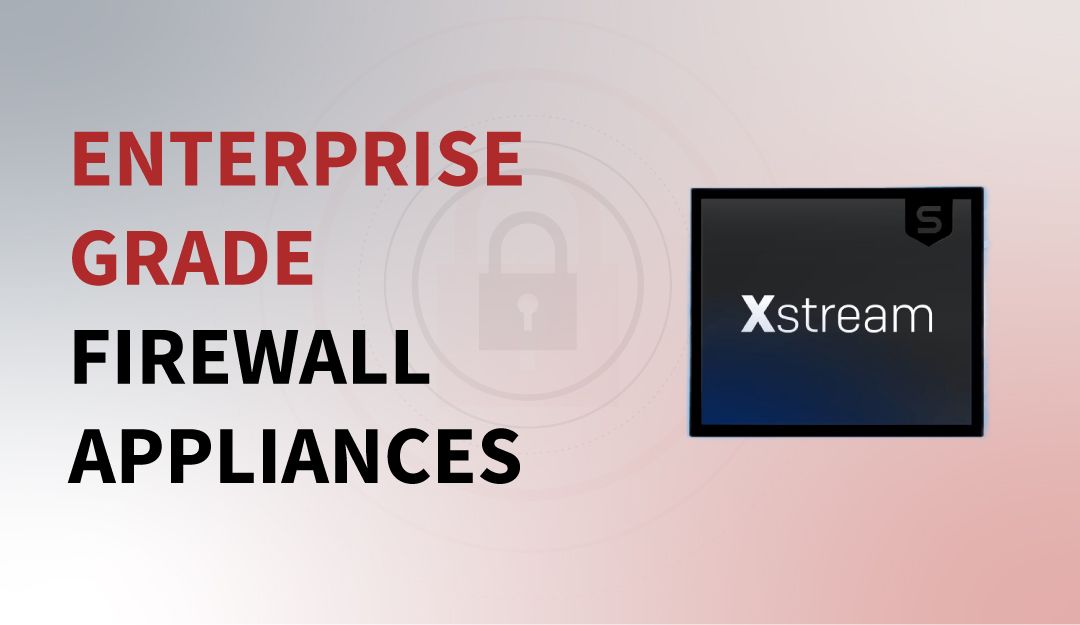 Sophos, a leading provider of cybersecurity solutions, has recently made a significant expansion to its next-generation firewall portfolio with the introduction of two new XGS Series appliances. These high-end, enterprise-grade appliances - the XGS 7500 and XGS 8500 - are designed to provide unmatched performance and protection for large enterprise and campus deployments.
With the introduction of these new models, Sophos is expanding its market opportunities for its channel partners who cater to these sectors. In this blog post, we'll take a closer look at the features and benefits of the new XGS Series appliances and their potential impact on the cybersecurity landscape.
The new XGS Series appliances feature high performance Xstream flow processors and CPUs with enterprise-grade acceleration, resulting in approximately 50% faster throughput than the industry average for their class. With firewall throughput of up to 190 gigabits per second (Gbps), Internet Protocol Security (IPsec) virtual private network (VPN) throughput of up to 141 Gbps, intrusion prevention system (IPS) throughput of up to 93 Gbps, next-generation firewall (NGFW) throughput of up to 76 Gbps, and threat protection throughput of up to 34 Gbps, the XGS Series appliances set a new standard for network security solutions.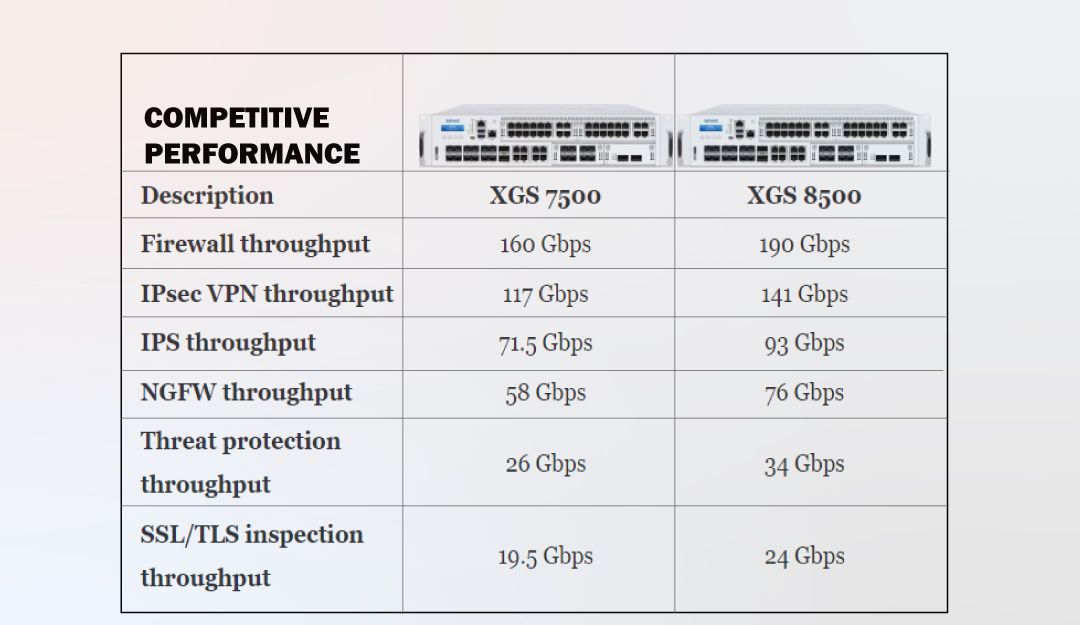 In addition to superior throughput, the XGS 7500 and XGS 8500 models offer industry-best modular connectivity, software-defined wide area network (SD-WAN) features, trusted traffic and application acceleration, high-performance Transport Layer Security (TLS) inspection, and enterprise-grade, high-availability and redundancy capabilities. They support up to 58 million concurrent connections and up to 1.7 million new connections per second, making them highly scalable and adaptable to the changing needs of modern enterprises.
Moreover, the appliances are equipped with advanced technologies such as Machine Learning and AI, which help to detect and prevent advanced threats, and also provide granular visibility and control of all network traffic.
Product Highlights
Broadens our addressable market to scale from the smallest SMB to the campus edge.
Up to 47% higher throughput for all key protection vs. next highest model.
Industry-leading ROI per protected Mbps comparable competitive models.
Enterprise-grade acceleration with high performance Xstream Flow Processors and CPUs to meet the needs of the most demanding networks.
High performance, high capacity with dual redundant Non-Volatile Memory express (NVMe) SSDs and a significant RAM increase over our other 2U models.
High speed built-in connectivity with two QSFP28 ports on each model supporting ports speeds of up to 40 Gbps on the XGS 7500 and 100 Gbps on the XGS 8500.
Up to 2x better power efficiency in combination with IPsec VPN than the industry average for comparable models
Sophos has been a pioneer in cybersecurity solutions for more than 30 years, and the new XGS Series appliances are a testament to their commitment to provide innovative, comprehensive, and effective security solutions to their customers. The XGS Series appliances provide a holistic approach to network security, covering all aspects of modern network security requirements such as firewalls, VPN, SD-WAN, IPS, and threat detection and prevention. Sophos has once again set a new standard in the network security industry with the introduction of XGS 7500 and XGS 8500 models.
In Nepal, OM Networks is the official partners to distribute Sophos Products. Thus you can contact OM Networks for complete guidance on networking solution with Sophos Products.